When containers are filled with active formulations but not ventilated properly, serious consequences could occur — including bloated or collapsed containers, damaged labeling and costly cleanups from leakages. Regardless if containers are stored, transported or distributed, Oxyphen's unique track-etched membrane solutions are welded or press-fitted into your caps & closures to reliably address this ventilation issue. These naturally smooth membrane surfaces, which are resistant against most chemicals and formulations on the market, quickly repel droplets that can clog the functional surface area and impact operation. In addition, the pore size and pore density are customized to your flow rate and water entry pressure requirements for maximum performance.
For specific chemical resistance requirements, please contact us to learn more about alternatively available membrane materials.
Oxyphen complies to UN packaging legislations for dangerous goods and consequently realized related material validations at FILTRATION GROUP.
100% Free of PFOA: Compliant with (EC) 1907/2006 REACH / Regulation (EU) 2019/1021 POP
Smallest dimensions possible
Customized venting plugs available
Small tolerance range for dependable leakage tests for end of line (by air flow)​
Precise membrane tunability regarding airflow-rate and water entry pressure resistance​
High chemical resistance
Highly repellent self-cleaning surface ​
PET Track-Etched Membranes unlaminated​​
PET Track-Etched Membranes laminated with PET/ PP non-woven material​
Additional membrane materials available upon request​​
Related Resources
Register for our On-Demand Webinar
Delivering Precision & Control: An Introduction to Track-Etched Membrane Technology
Related Products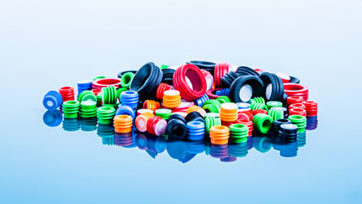 OxySeal® Pressure Compensation Units
OxySeal® pressure compensated venting plugs, which are available with hydrophobic or oleophobic treated membranes, can prevent the ingress of liquid, water, dust, dirt, salt, and other contaminants.
Membrane Technologies Available
Contact Us
Interested in speaking with one of our track-etched membrane experts?