The market for high voltage lithium batteries and battery packs used in automotive applications is at the core of electric mobility, with each consisting of interlinked lithium cells. Available from 12V to greater than 800V with energy densities of more than 200 Wh/kg, these batteries must have a protection component, control features, and a last resort emergency venting and degassing mechanism in the event of overpressures.
Under extreme conditions, it is possible for damaged or malfunctioning components, short circuits, or other events to start a thermal runaway process that develops a rapidly rising pressure and, as a consequence, an explosion of that pressure. An explosion taking place within an electric vehicle can pose great danger to users as well as massive liability for the automobile manufacturer.
Addressing this concern, Oxyphen has leveraged our innovative Unique-Mem® track-etched membranes which offer reliable outgassing and protection from the ingress of liquid, dust, dirt, and other contaminants. In the event of abnormal operations, this novel membrane technology will burst at a predefined overpressure rate to ensure spontaneous high-volume gas release from the battery compartment. This game-changing solution not only protects the battery modules but can, more importantly, ensure the safety of electric vehicle users.
Oxyphen track-etched membranes are a perfect fit for this application, given their highly controlled performance parameters. Burst and vent elements can be manufactured with a variety of Unique-Mem® track-etched membranes and can be bonded directly to the insert by ultrasonic welding, laser welding or insert-molding.
High precision breathing and/or bursting for emergency degassing & pressure compensation in the event of thermal runaways
Battery housing protection against intrusion of liquids, dust and dirt (IP67 class)
Membrane can be bonded directly to the insert via ultrasonic welding, laser welding or insert-molding
100% Free of PFOA: Compliant with (EC) 1907/2006 REACH / Regulation (EU) 2019/1021 POP
Punch & US-welding
Laser-welding
PET Track-Etched Membranes unlaminated​​
PET Track-Etched Membranes laminated with PET/ PP non-woven material
Additional membrane materials available upon reques Highlighted Case Study
EV Battery Safety Vents
A manufacturer of electric vehicle (EV) lithium batteries reached out to us to develop and design a hydrophobic membrane that would meet their specifications as it relates to temperature stability, air flow, water entry pressure, and constant and reliable expansion properties.
Related Resources
Register for our On-Demand Webinar
Delivering Precision & Control: An Introduction to Track-Etched Membrane Technology
Related Products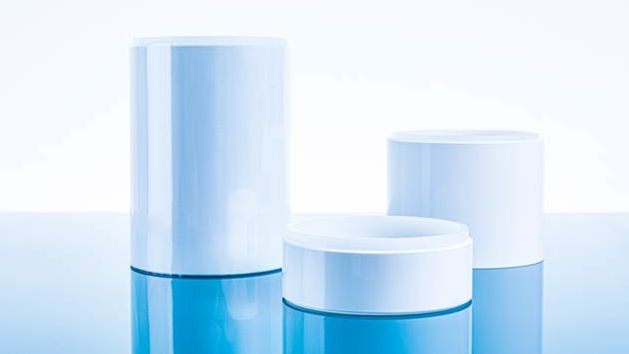 Rollstock Membrane
Ideally suited for in-house and large-scale manufacturing applications, Oxyphen's track-etched rollstock membrane can be laminated, unlaminated, or fiber-based – supplied from polyester (PET) or polycarbonate (PC) high quality raw materials.
Membrane Technologies Available
Technologies
Unique-Mem® Track-Etched Membranes
Unique-Mem® track-etched membranes, available as hydrophilic or hydrophobic, are characterized by cylindrical shaped pores penetrating the membrane in different angles. They have a smooth flat surface and well-defined flow rates.
Technologies
RoTrac® Track-Etched Membranes
RoTrac® track-etched membranes are Unique-Mem® membranes that are supported with non-wovens (PP or PET) to create a more robust membrane. They are available as either hydrophilic or hydrophobic membranes.
Contact Us
Interested in speaking with one of our track-etched membrane experts?