We are engineers, scientists, designers, inventors and problem solvers. We are community leaders, moms and dads, athletes, artists, dancers, musicians and so much more. While we celebrate our differences, we all remain united in our mission of making the world safe, healthier, and more productive.
Rob Carpio
Group President, Filtration Group Life Sciences
Rob Carpio III has served as Group President for Filtration Group's (FG) Life Sciences businesses, which includes Oxyphen, since January 2022. He joined Filtration Group in October 2017 as President of FG's Purafil business, leading the company to increased sales and profitability under his tenure through June 2019. He then took and replicated that success in leading FG's Porex, where he has served as President since June 2019. Prior to joining the Company, Rob was Group Vice President for Precision Castparts Corporation, an industrial goods and metal fabrication company, from April 2016 to October 2017. He previously held positions of increasing, global responsibility in engineering and operations at Alcoa Corporation (NYSE: AA), an industrial producer of aluminum, from September 2013 to April 2016 where he joined after serving as an engagement manager and associate at the global management consultancy, McKinsey & Company, from July 2011 to September 2013.
Rob began his career in the United States Army where he served on active duty from June 2004 to August 2009 and in the Massachusetts National Guard from August 2009 to August 2011. Rob received an M.B.A. with Distinction from Harvard Business School, an M.H.R. in Human Relations and Leadership from the University of Oklahoma, and a B.S. in Systems Engineering from the United States Military Academy at West Point.
---
Stefan Sproll, Ph.D
Vice President and General Manager – Life Science, Oxyphen
I joined Oxyphen as the Head of R&D in 2010 after completing my Ph.D. in Chemistry at the Ludwig-Maximilian University Munich. From the moment I discovered Oxyphen's unique membrane technology, I have been captivated by its versatility and the endless possibilities it enables. At Oxyphen, we are driven by precision and quality which form the core of our DNA. We take pride in ensuring that our membrane serves as the reliable foundation for the products manufactured by our diverse range of customers.
In 2020, Oxyphen became a part of the Filtration Group, propelling our growth and development to new heights. After holding positions as Head of R&D and Deputy CEO, I eagerly accepted the challenge of becoming the Vice President and General Manager of the newly established Oxyphen Life Science division. It fills me with pride to combine the Swiss way of life with our membrane technology, enabling new applications and empowering our customers to bring their visions to life.
The applications of our membranes span a wide range of fields. Whether it be cell culturing and tissue engineering, sterile venting of medical devices, precision filtration/separation in diagnostic tests, or their use as electroosmotic pumps in wearables or high precision filters for particle and cell capturing, we provide comprehensive support to our customers. Our entire team at Oxyphen is delighted to contribute to our mission of making the world safer, healthier, and more productive. Each day, we strive to supply and improve one of the most remarkable filtration materials available, playing our part in achieving this noble objective.
---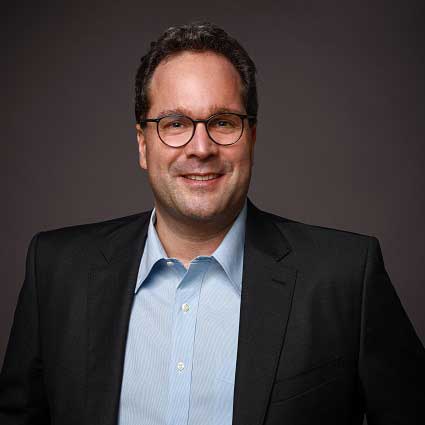 Andreas Schneekloth
Vice President / General Manager – Automotive and Industrial, Oxyphen
As the Business Unit Leader at Oxyphen, I spearhead the Automotive & Industrial segment. I joined shortly after Oxyphen's integration into the Filtration Group in 2020, bringing with me a background in Business Administration and a wealth of experience in commercial and business development. My expertise primarily lies in technical fibers for capillary systems utilized in diagnostics, electronics, and consumer goods.
It is my pleasure to build on this experience in taking the Oxyphen Automotive & Industrial team to become the market leader in precision controlled venting solutions needed in various applications such as electronic safety and communication devices.
We will fulfill our mission of making the world healthier, safer, and more productive by continuing to build a strong team that is centered around flexible, decentralized work groups collaborating with a minimum of organization boundaries and a work environment in which everyone can play an active part in shaping our future.
Joining the Oxyphen team offers me the great opportunity to develop this small solution-based family-owned business into a globally known solution provider for pressure compensation solutions in critical applications such as electronic safety or communication devices.
Our various membrane solutions play a vital role in enabling our customers products to regulate pressure while safeguarding the internal components from water, moisture, or other environmental contaminants.
While these membranes already offer a 98% reduction in PFAS and deliver reliable and effective solution for fluoropolymer-based membranes I'm proud on our entire team who diligently worked on upcoming launch of a 100% PFAS-free membrane, which will contribute significantly to safeguard the environment.
This breakthrough will allow for critical pressure compensation and device protection without the use of forever chemicals, marking a groundbreaking advancement in membrane technology.
As a team we remain committed to ongoing research and development, prioritizing further CO² reduction efforts with the goal of achieving carbon neutrality by the end of this decade.
At Oxyphen, our mission to create a safer, healthier, and more productive world fuels us every day. Our team is wholeheartedly dedicated to developing innovative solutions that protect lives globally by ensuring the consistent performance of safety-critical electronic devices and battery packs. Ifirmly believe that our focus on precision manufacturing and stringent process controls is the key to fulfilling our mission.
---
Daniel Wolf
Head of Finance, Oxyphen
Daniel Wolf joined Oxyphen in October 2017. Prior to Oxyphen, Mr. Wolf worked for many years in the areas of Controlling, Finance and Supply Chain Management with Autovista, Europe's leading automotive pricing experts, and Mettler Toledo, a global manufacturer of scales and precision measuring instruments. Mr. Wolf holds a Business Administration degree from the University of Applied Sciences in Chur, Switzerland. He lives with his family near the lake of Zurich in Switzerland.
Contact Us
Interested in speaking with one of our track-etched membrane experts?