Tissue engineering is the combination of life science and engineering mechanisms to create artificial organs, skins, and tissues that address pharmaceutical, regenerative medicine, diagnostics, and research applications.
Tissue engineering involves scaffolds, active biomolecules, and cells. The ultimate goal is to develop tissues and organs for replacement.
Oxyphen's track-etched membrane technology offers the ideal support material to grow and harvest your cells. Our PET membranes in different pore sizes allow easy adjustment to the environments that different cell types require. Cell attachment, fluorescence imaging quality, and cell-barrier assay suitability determine the stable growth conditions and analysis.
Consistency and reproducibility of results
Excellent cell attachment and growth
High quality fluorescence imaging
High visibility of particles and cells
Backflushing allows reproducible sample recovery
Injection molding (2K)
Punch and welding
Cleanroom ISO class 7
Assembly
Packaging for OEM businesses
Rane Material
Pore Size
Application
PET
small 0.4 um
Co-Culturing
Drug Transport Studies
Secretion
Basolateral Diffusion
Cytotoxicity studies
PET
large 3.0 – 8.0um
Cell invasion
Chemotactic
Transport of larger molecules (lipoproteins, viruses)
Trans-endothelial migration
smooth muscle migration
PC
TBD
Please talk to one our experts for PC as a material option. 
Membrane Material
Opacity
Application
PET
Translucent
Electron Microscope
TEER
PET
Transparent
Light Microscope
Electron Microscope
Membrane Material
# of wells
PET
Multiwell plates (48 / 96 well)
PET

Multiwell plates (48 / 96 well)

Cell culture inserts (6 / 12 / 24 well)
| | |
| --- | --- |
| Air Flow | Up to 800 l / (bar cm2 min) |
| Pore Size | 0.1µm to 10µm |
| Pore Density | 0.01M to 1,000M pores per cm2 |
| Thickness | 8µm to 50µm |
| Temperature Range | – 40°C and 160°C (up to 200°C)​ |
| Hydrophilic Treatments | Various hydrophilic treatments increase water flow rate and wetting abilities of the membrane |
| Sterilization procedures | Stable against Gamma and X-ray |
Specification
Unique-Mem® Track-Etched Membranes
RoTrac® Track-Etched Membranes
Bandwidth (mm)

10, 13, 14.5, 20 & custom sizes

High Quality Raw Materials

PET – naturally slightly hydrophilic

PC – naturally slightly hydrophobic

PET-Membrane/ PET-Nonwoven –harder

PET-Membrane/ PP-Nonwoven – softer

Pore Size Ranges

0.1µm to 10µm

0.2µm to 3.0µm

Pore Density Ranges

105 to 109 pores per cm2

2×106 bis 3×108 pores per cm2

Thickness Ranges

8µm to 50µm

90µm to 220µm

Temperature Ranges

– 40°C and 160°C (for special application < 200°C)

– 40°C and 130°C (for special application < 160°C)

Air Flow Ranges

Up to 800 l / (bar cm2 min)

Up to 37 l / (bar cm2 min)

Hydrophilic Treatments

Various hydrophilic treatments increase water flow rate and wetting abilities of the membrane (example: PVP treatment)

Hydrophobic / Oleophobic Treatment:

Grade up to 7.5; AATCC TM 118

Salt spray resistance test2

According to IEC 60068-2-52, based on validation by the customer

Temperature resistance test1

In accordance with ISO 16750-4

Ice water shock test1&2

In accordance with ISO 16750-4

Climate resistance test

In accordance with ISO 16750-4

Chemical resistance test1

According LV124/ ISO 16750-5

IP Protection1

IP 64/65/66/67/68, according to DIN 40050
1 Testing in Progress
2 Based on Customer Validation
Related Resources
Register for our On-Demand Webinar
Delivering Precision & Control: An Introduction to Track-Etched Membrane Technology
Related Products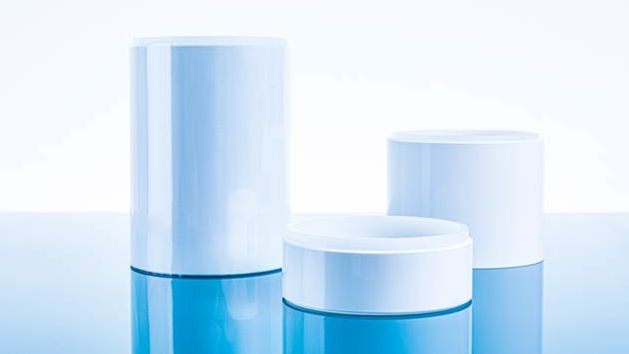 Rollstock Membrane
Ideally suited for in-house and large-scale manufacturing applications, Oxyphen's track-etched Rollstock membrane can be laminated, unlaminated, or fiber-based – supplied from polyester (PET) or polycarbonate (PC) high quality raw materials.
Assemblies & Modules
To meet specific product solution requirements within the life science and automotive spaces, Oxyphen engineers partner with leading OEMs to develop highly tailored components and assemblies for specific applications.
Membrane Technologies Available
Technologies
Unique-Mem® Unlaminated Track-Etched Membranes
Unique-Mem® track-etched membranes, available as hydrophilic or hydrophobic, are characterized by cylindrical shaped pores penetrating the membrane in different angles. They have a smooth flat surface and well-defined flow rates​.
Technologies
RoTrac® Laminated Track-Etched Membranes
Pre-punched hydrophobic or hydrophilic membrane discs in various dimensions. Easily mounted and produced using either hydrophobic or hydrophilic membranes for any filtration or venting application.
Contact Us
Interested in speaking with one of our track-etched membrane experts?